Cassburn Clock Repair Hospital

Superb Carved 8 day Wood Movement Eli Terry Shelf Clock - Ref No t0560

Price: $395.00Cdn

This superb and rare mirrored column and splat shelf (or wall) clock was made in New England around 1830. Eli Terry Jr. was the famous Eli Terry's son. The 8 day wooden gears movement is original and has been completely overhauled and restored to great working condition. The gorgeous carved column and splat case looks to still have the original mirror and upper glass. The painted face is also original as is the label inside and probably the key crank. Weights are replacements. It strikes out the hours on a large cast bell. Key and pendulum are included. It measures 17.5 inches by 5 inches by 33.75 inches high.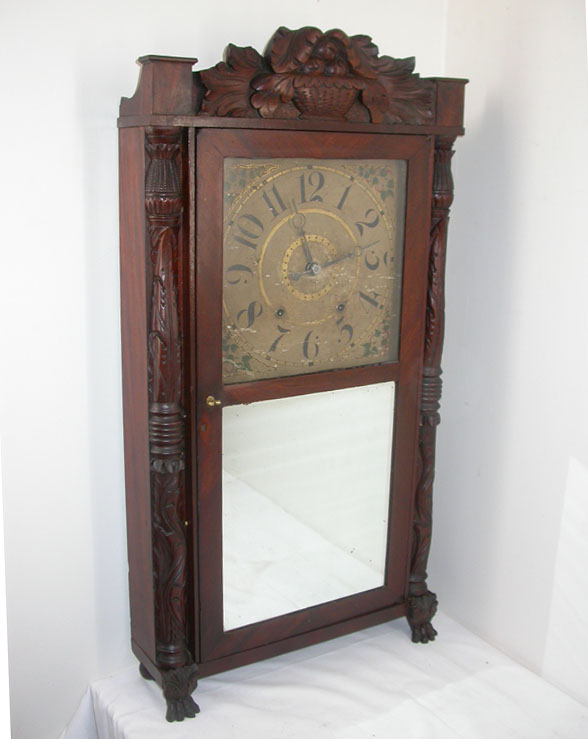 enlarge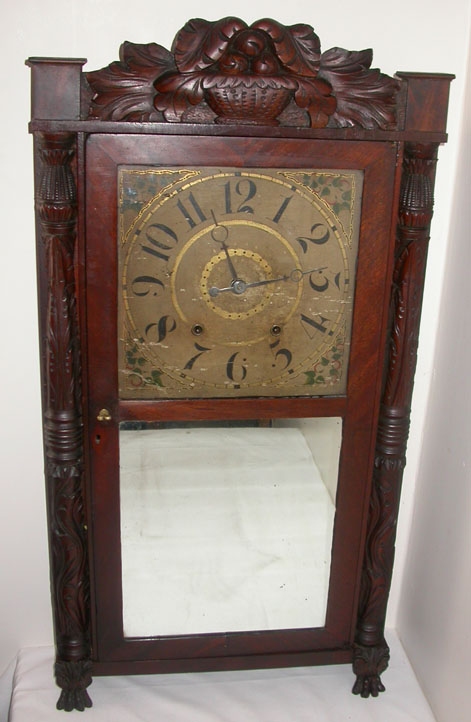 enlarge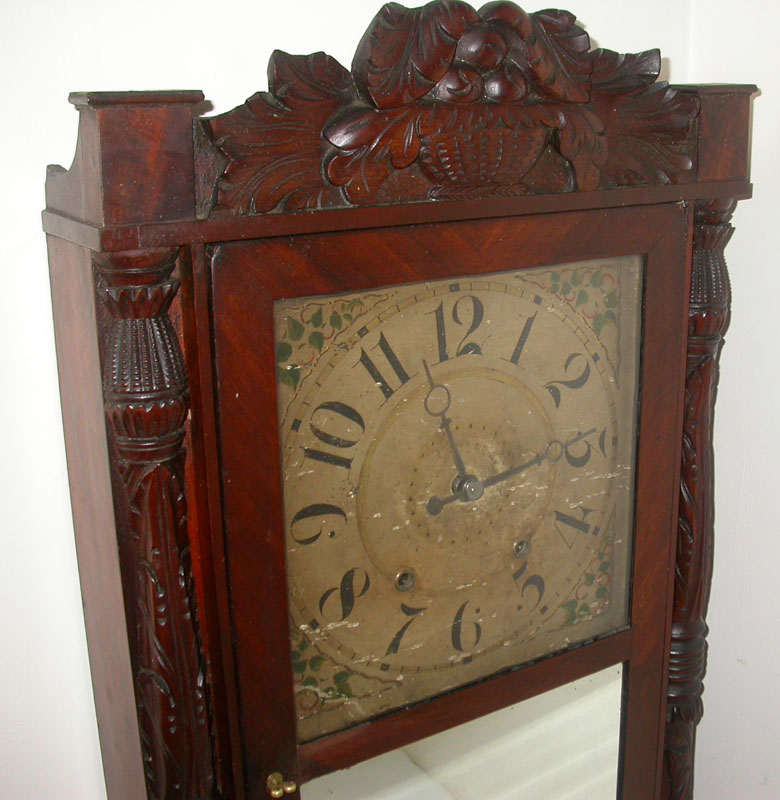 enlarge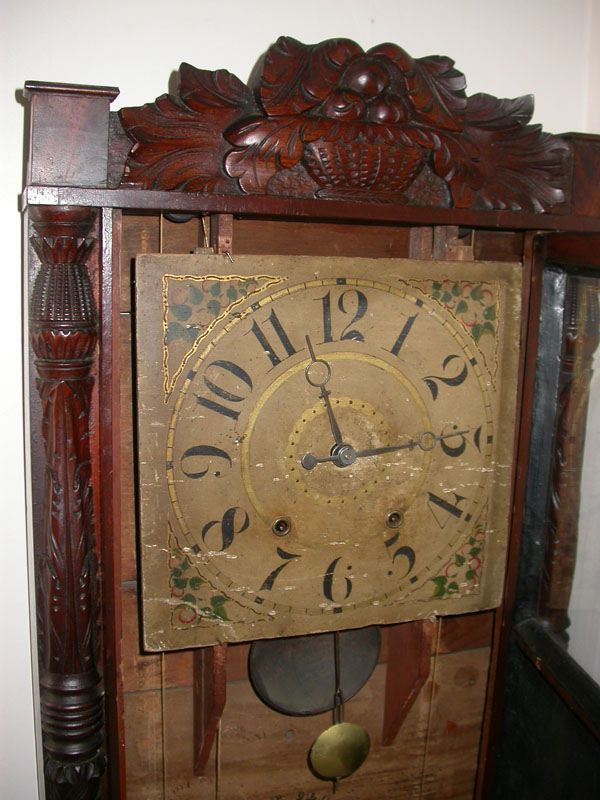 enlarge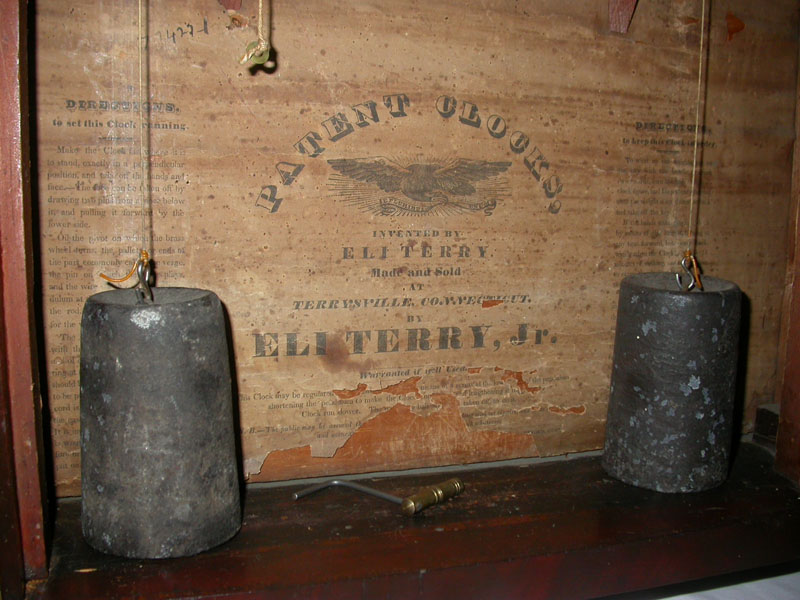 enlarge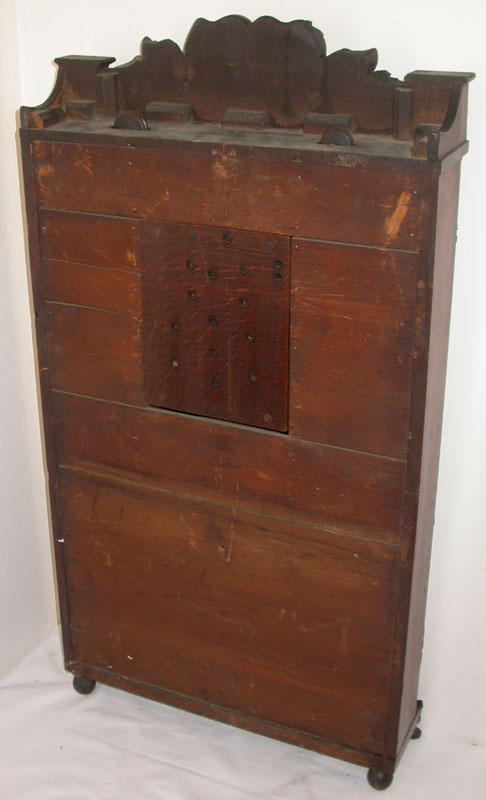 enlarge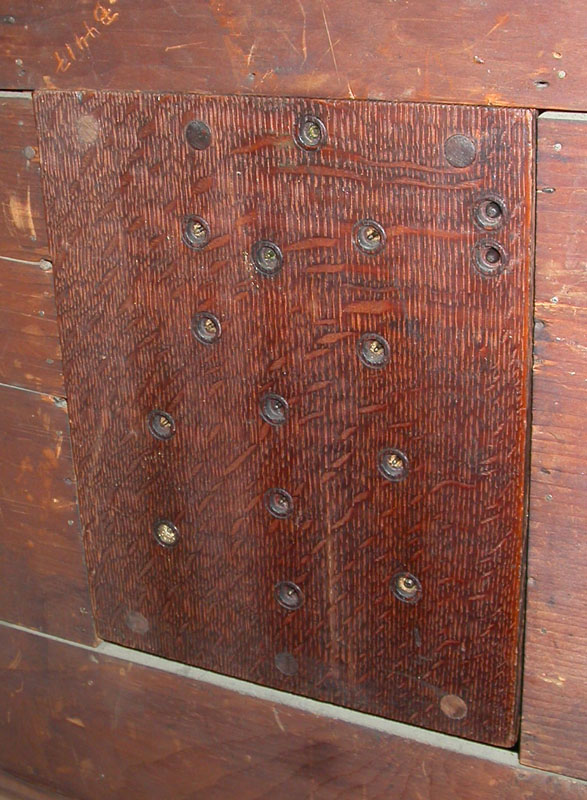 enlarge

enlarge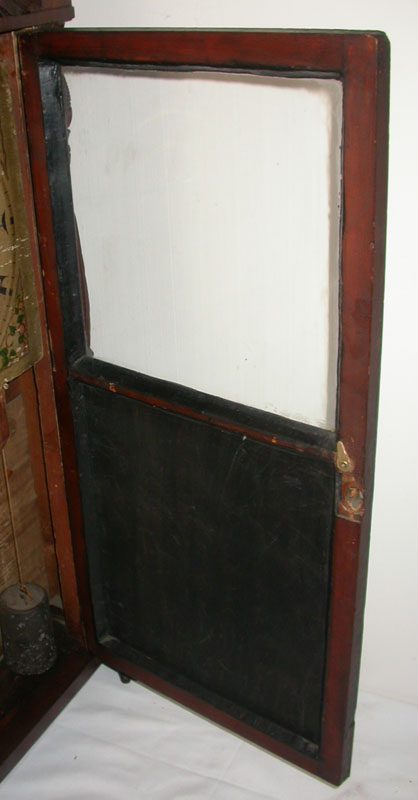 enlarge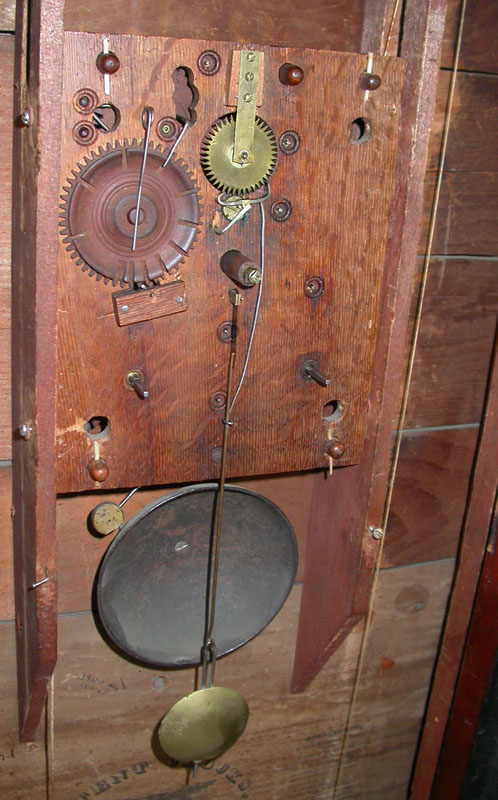 enlarge
Contact us with any questions and also if you would like shipping information