Cassburn Clock Repair Hospital

Attractive Little German Westminster Chime Mantle Clock - Ref No t0541

Price: $250.00Cdn

This attractive westminster chime clock was made by the Bohmeyer company in Germany in the 1920-30s. It is marked DRGM which is a German Empire Trade Protection mark. The quality platform balance movement is original and has been completely overhauled and restored to great working condition. The clock rings out the sounds of London's Big Ben Westminster chimes every 15 minutes and strikes out the hours beautifully. The gorgeous case with its gleaming brass bezel and silvered brass face looks to be finished with cherry wood. This attractive little cabinet serves as a very fine sound box for the set of chimes. A lever to silence the chimes is located at the side of the face. Key is included. It measures 13.25 inches by 5.5 inches by 7.75 inches high.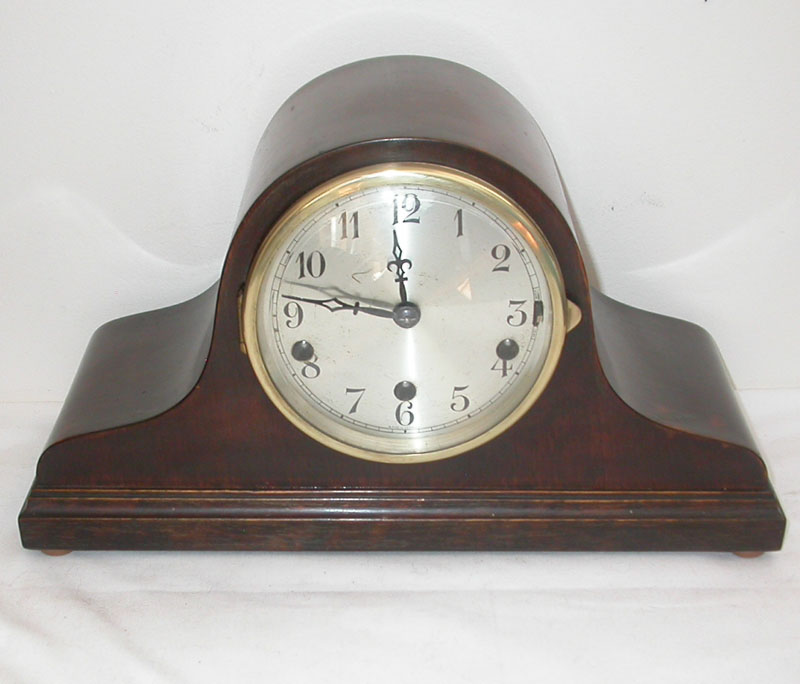 enlarge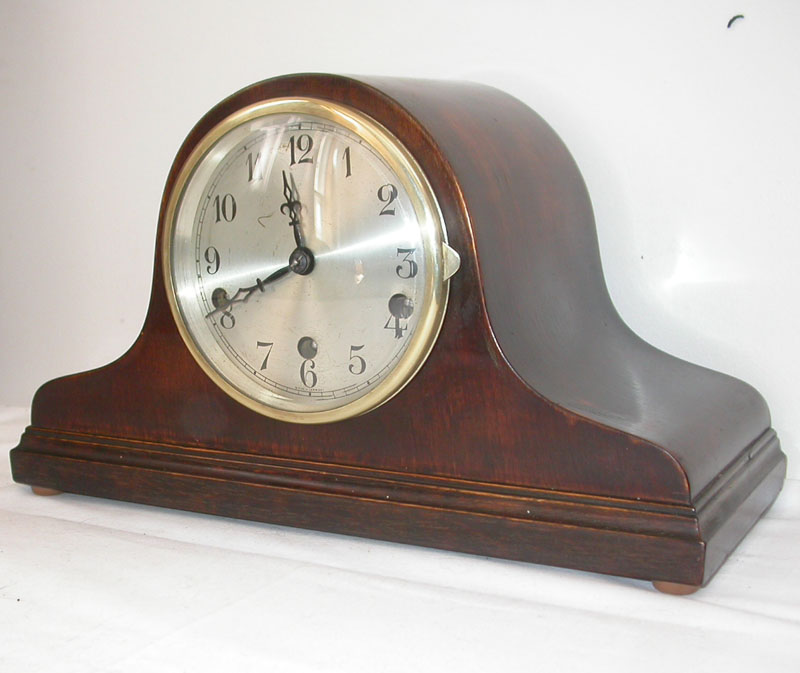 enlarge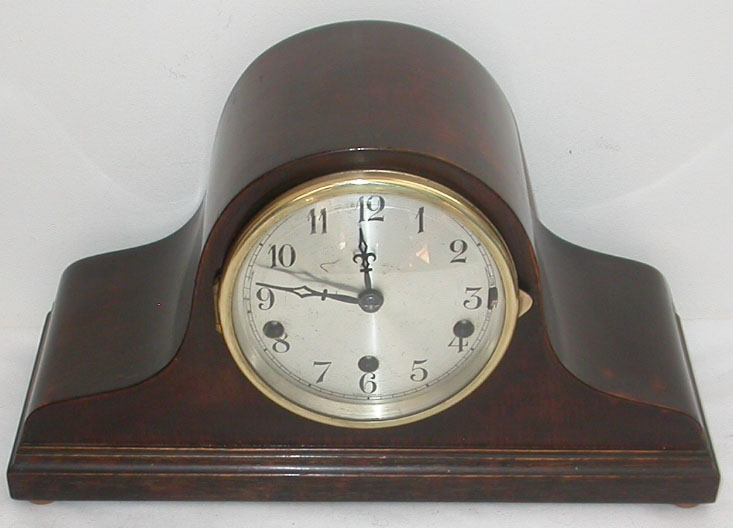 enlarge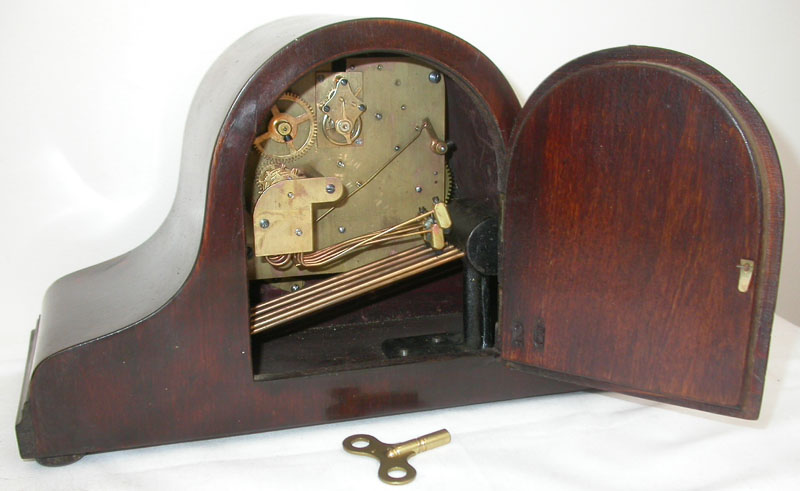 enlarge
enlarge
Contact us with any questions and also if you would like shipping information