Cassburn Clock Repair Hospital

Unique 1860s Philadelphia Fusee Mantle Clock with PTO - Ref No t0517

Price: $495.00Cdn

This unique fusee clock from Philadelphia was made in the 1860s. The movement probably made in England and is original and has been completely overhauled and restored to great working condition. The movement is unusual in that it is a three day one with a massive wheel to supply power to some sort of automation that must once have been attached below the clock. The sturdy rounded metal case has a gleaming brass bezel. The porcelain dial reads Code Hopper and Gratz Gas Meter Manufacturers Philadelphia. This firm were active around 1860 and provided meters to clients such as the Pennsylvania Hospital. Dial has some minor hairlines around the 11-12 area. The mahogany base was made recently to mount the clock for use as a mantle clock. Paint has been renewed and matches the original color and patterns. Pendulum and crank are included. It measures 17 inches by 7 inches by 14 inches high.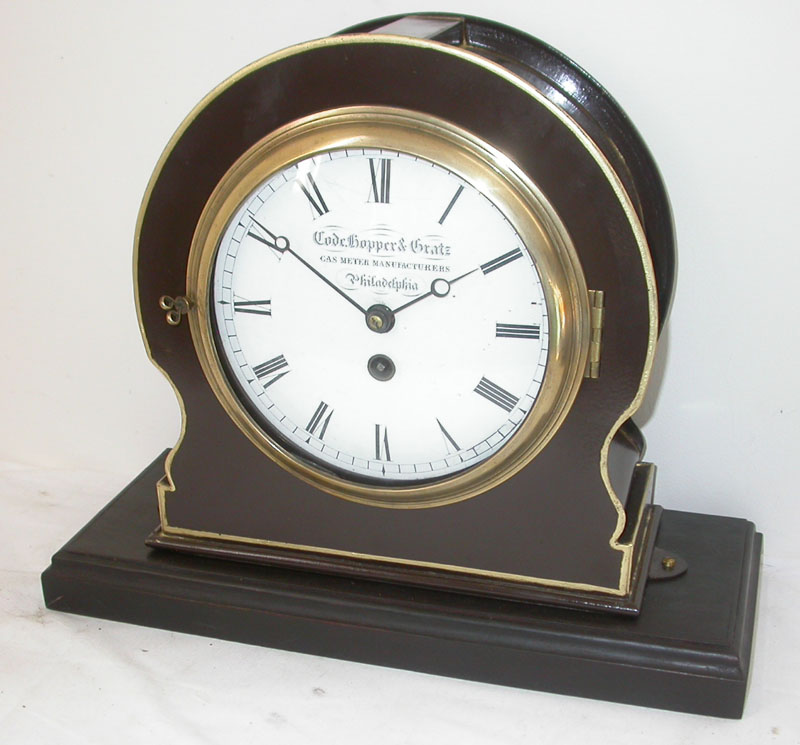 enlarge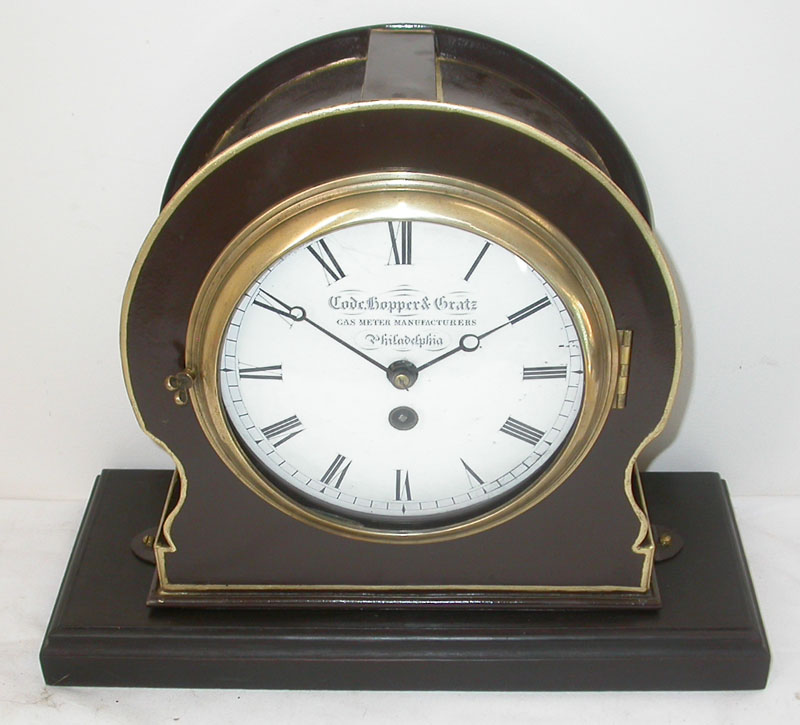 enlarge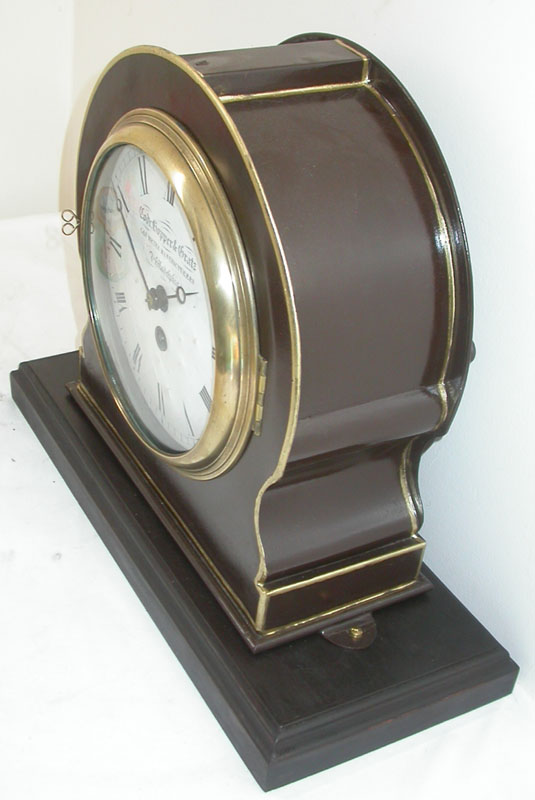 enlarge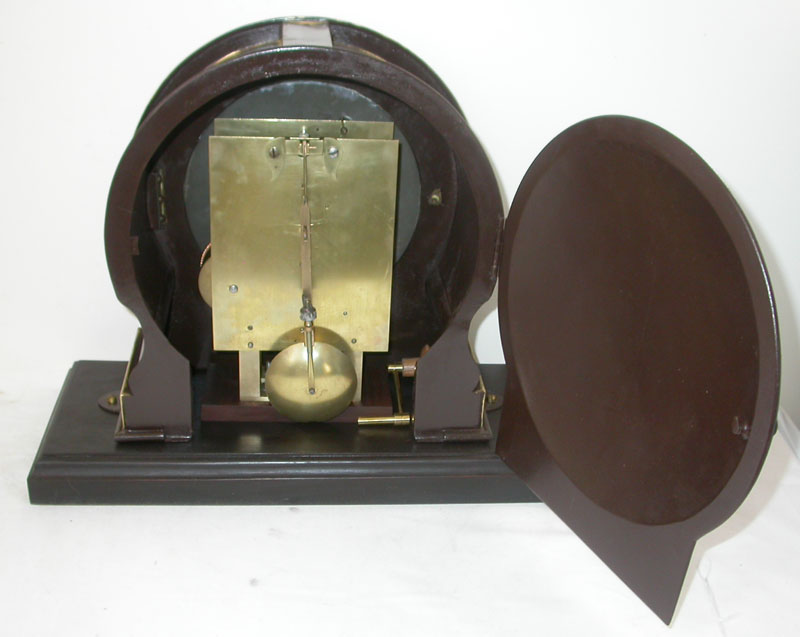 enlarge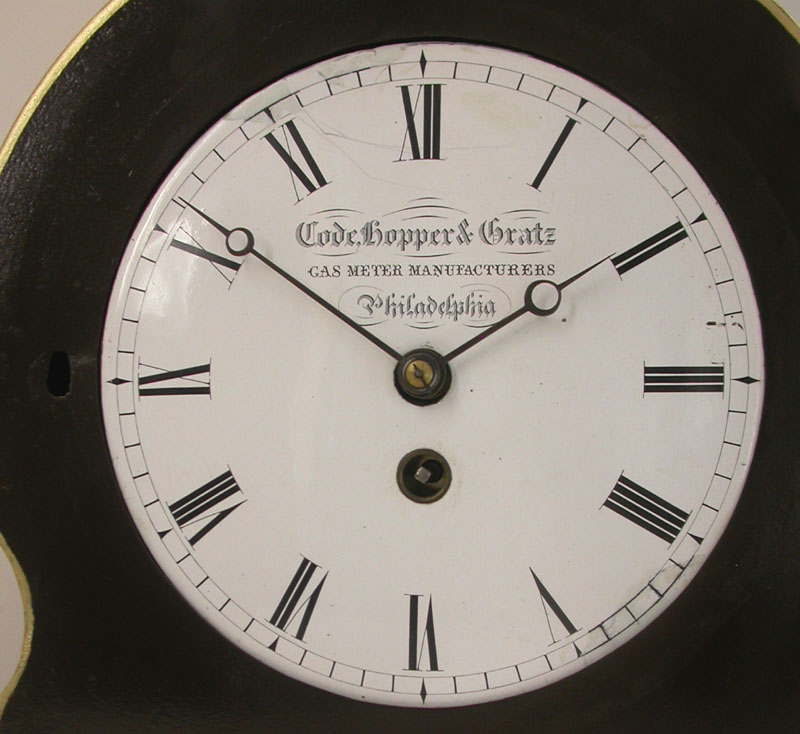 enlarge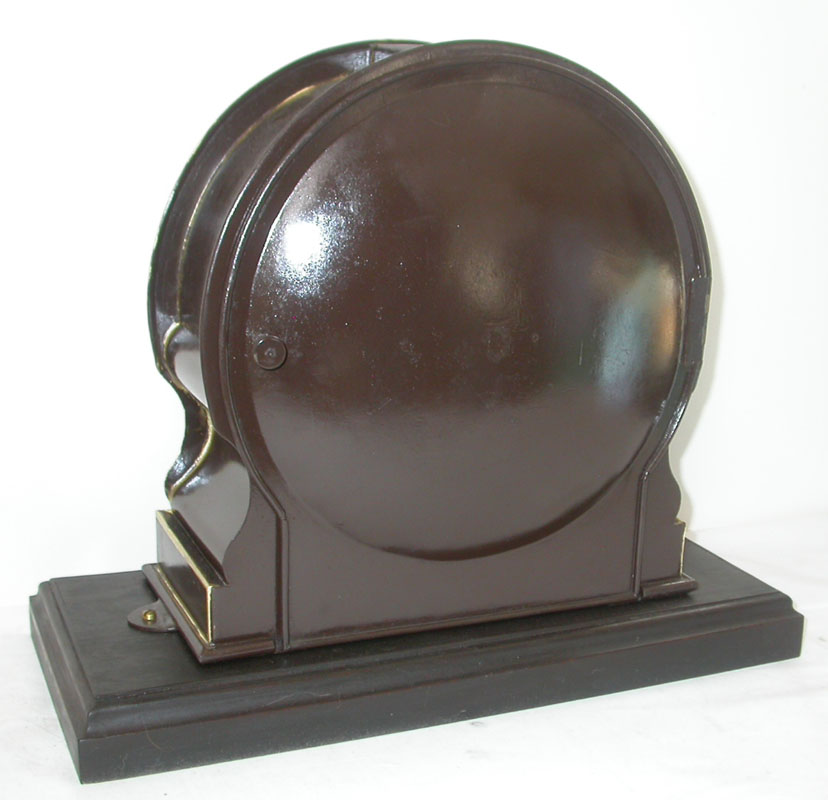 enlarge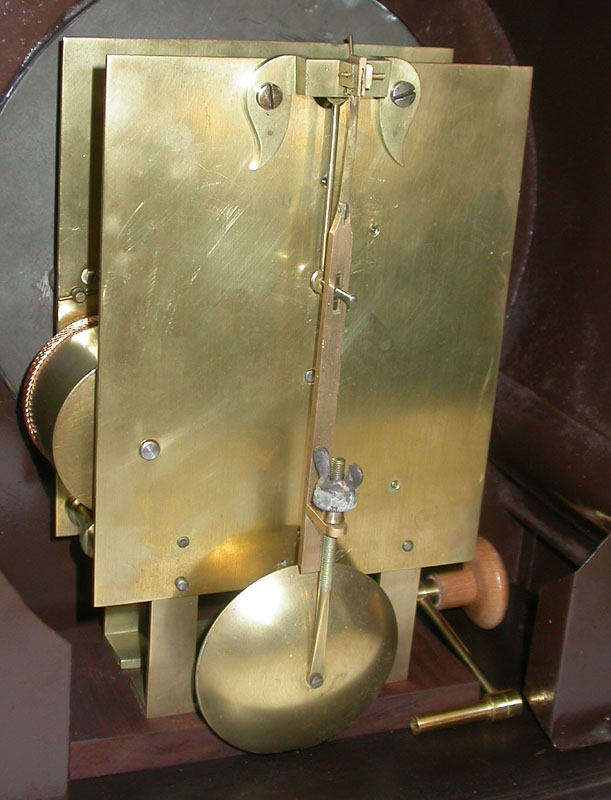 enlarge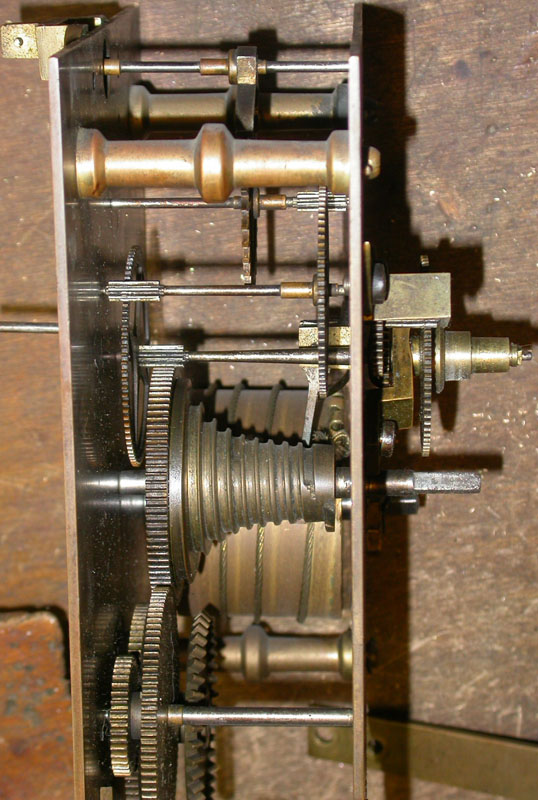 enlarge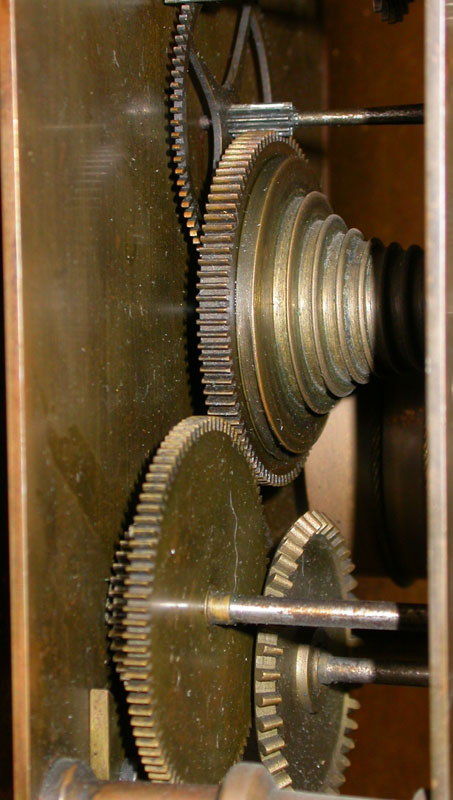 enlarge
Contact us with any questions and also if you would like shipping information