Cassburn Clock Repair Hospital

Antique Ansonia Open Escapement Crystal Regulator Clock - Ref No t0486

Price: $295.00Cdn

This beautiful antique crystal regulator clock was made in the late 1800s or early 1900s by the famous New England Ansonia Clock Company. The movement has an open escapement visible through the porcelain dial. Movement is original and has been completely overhauled and restored to great working condition. The gorgeous gleaming brass case with it panes of bevelled glass has one door at the front and another at the rear. The pendulum is a high quality one made to look like the original mercury type. The clock strikes the hour and the half hour on a melodious deep gong. Key and pendulum are included. It measures 6.5 inches by 5 inches by 9.75 inches high.


enlarge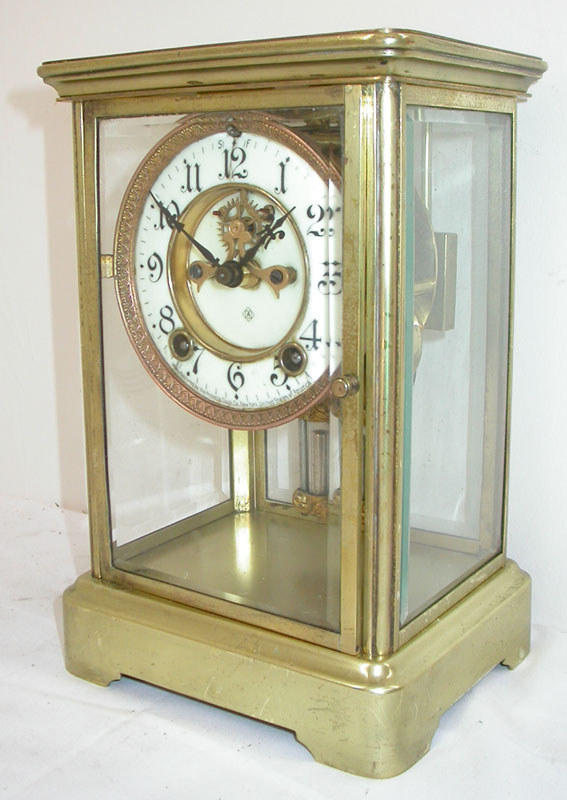 enlarge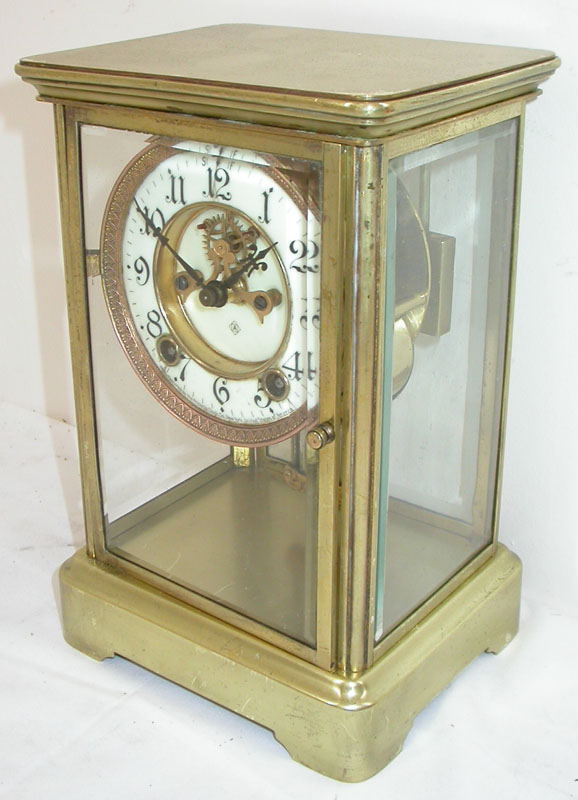 enlarge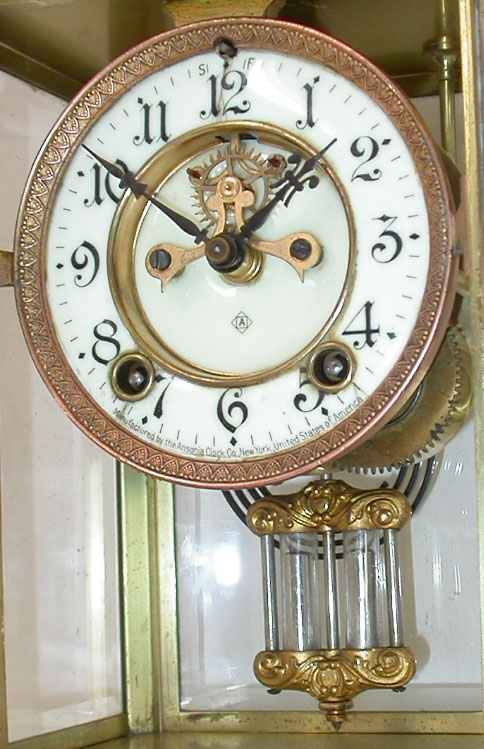 enlarge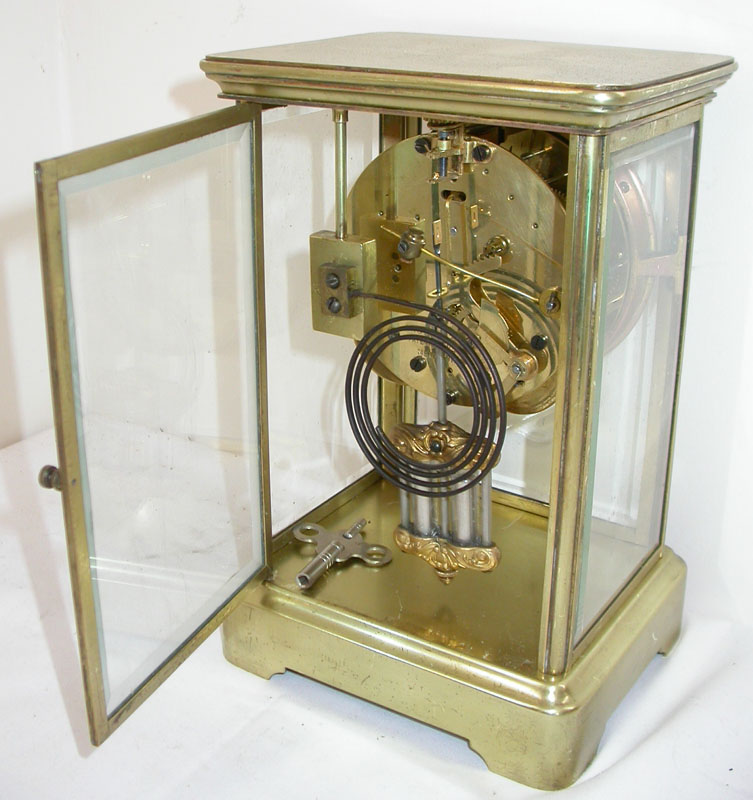 enlarge
Contact us with any questions and also if you would like shipping information