Cassburn Clock Repair Hospital

Lovely Dappled Marble Art Deco French Mantle Clock - Ref No t0343

Price: $345.00Cdn

This wonderful angled art deco era clock is in good condition. The French movement inside was recently serviced and runs well. Strikes the hour and the half hour on a small bell. Key and pendulum are included. It measures 11.75 inches by 5 inches by 9.5 inches high.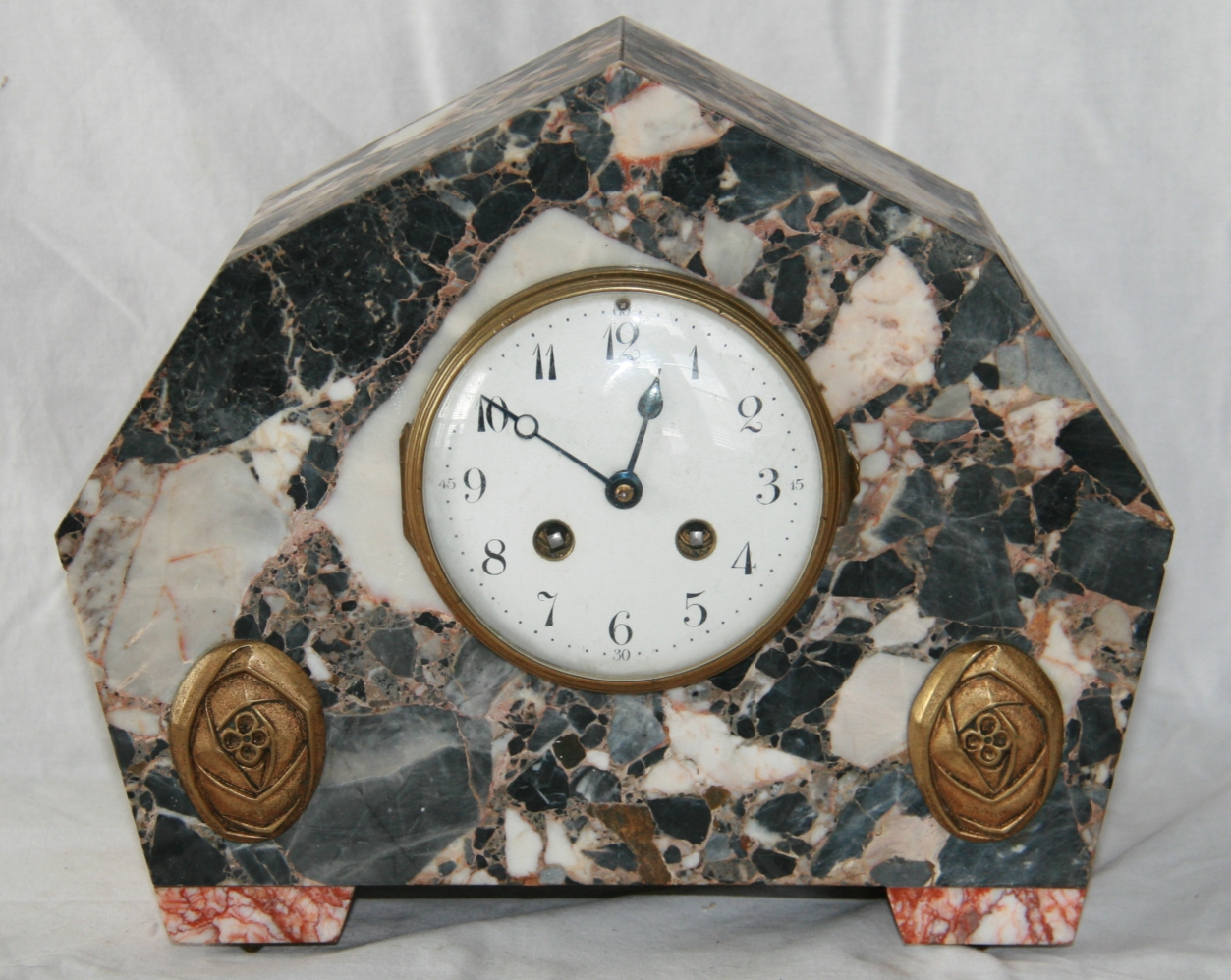 enlarge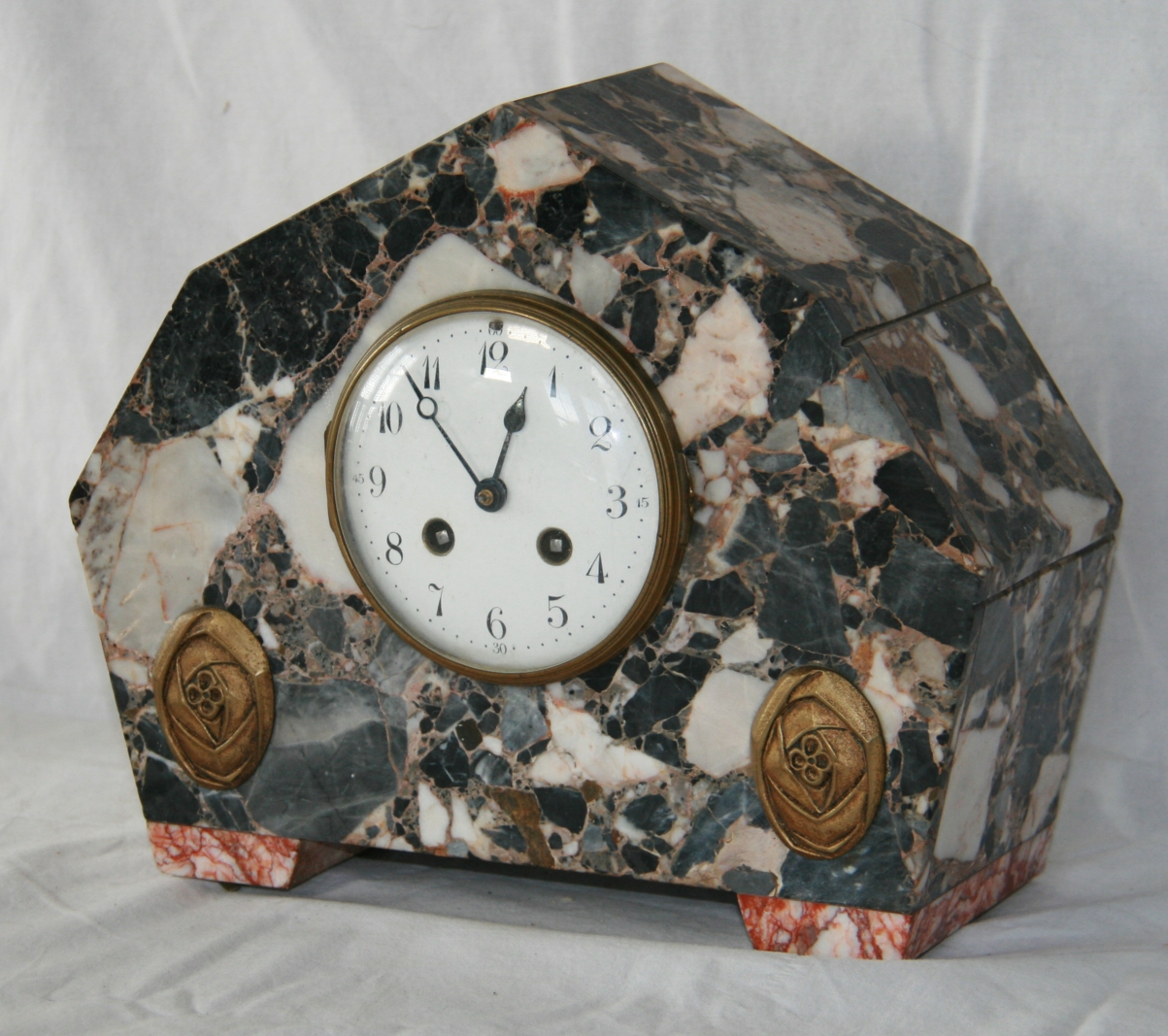 enlarge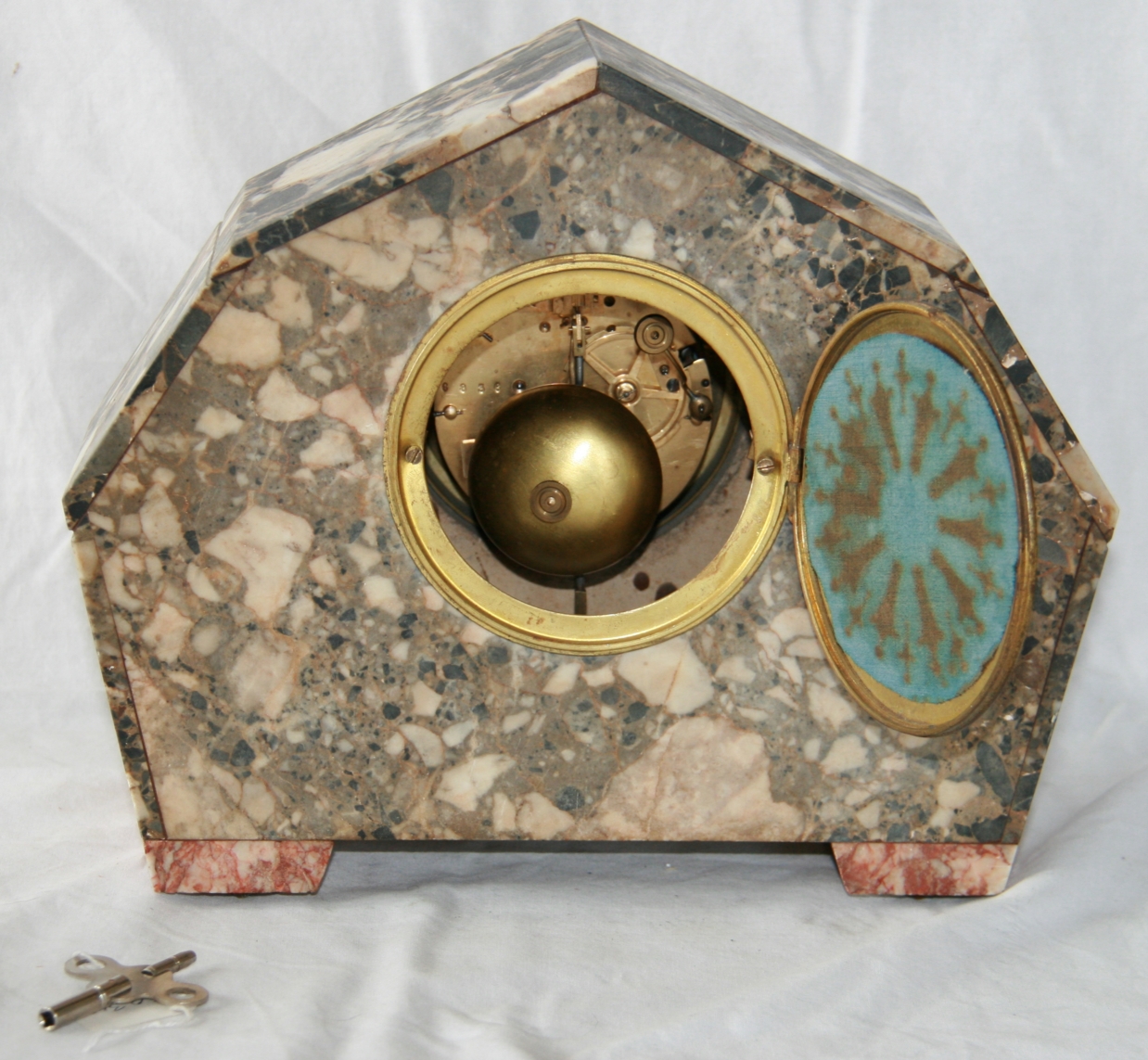 enlarge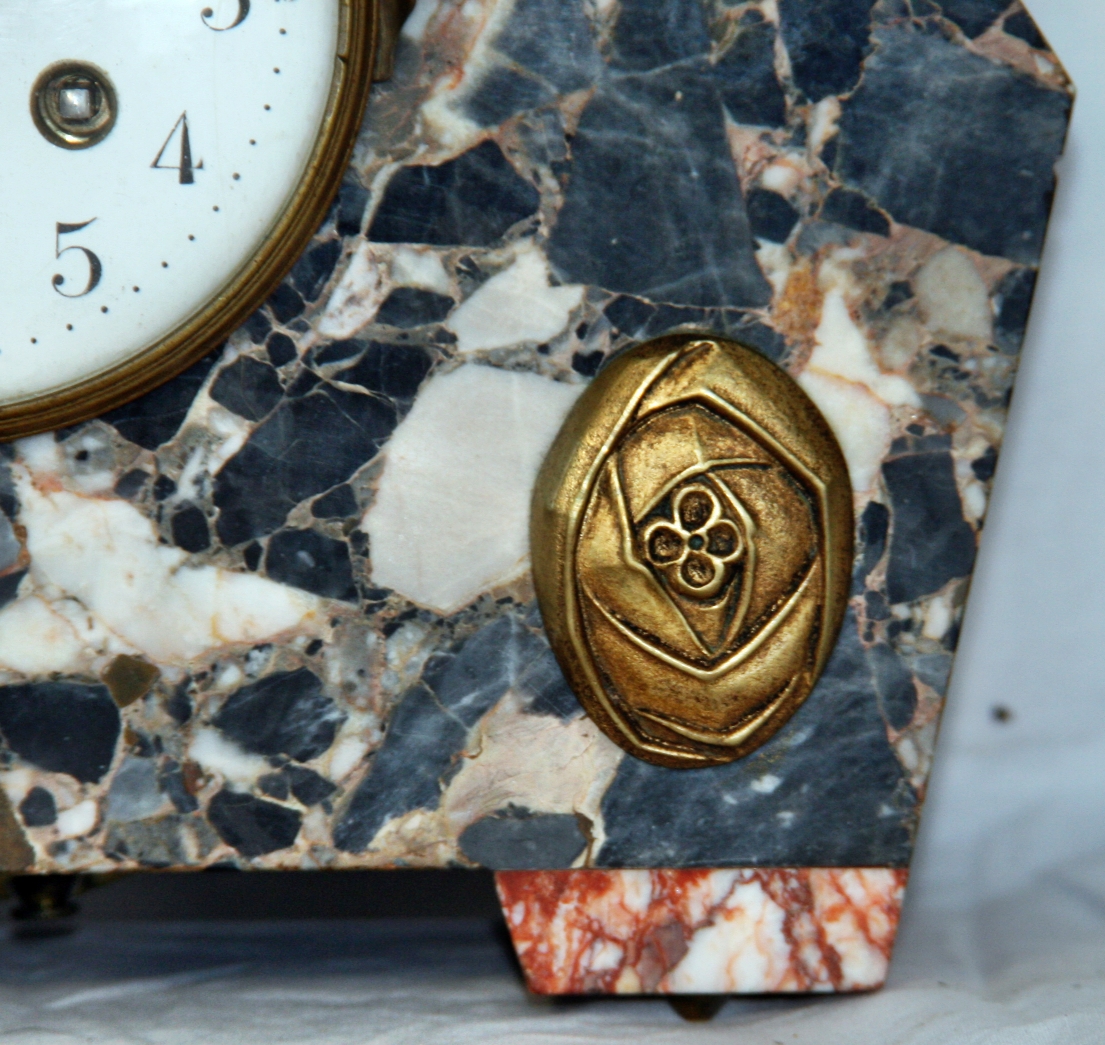 enlarge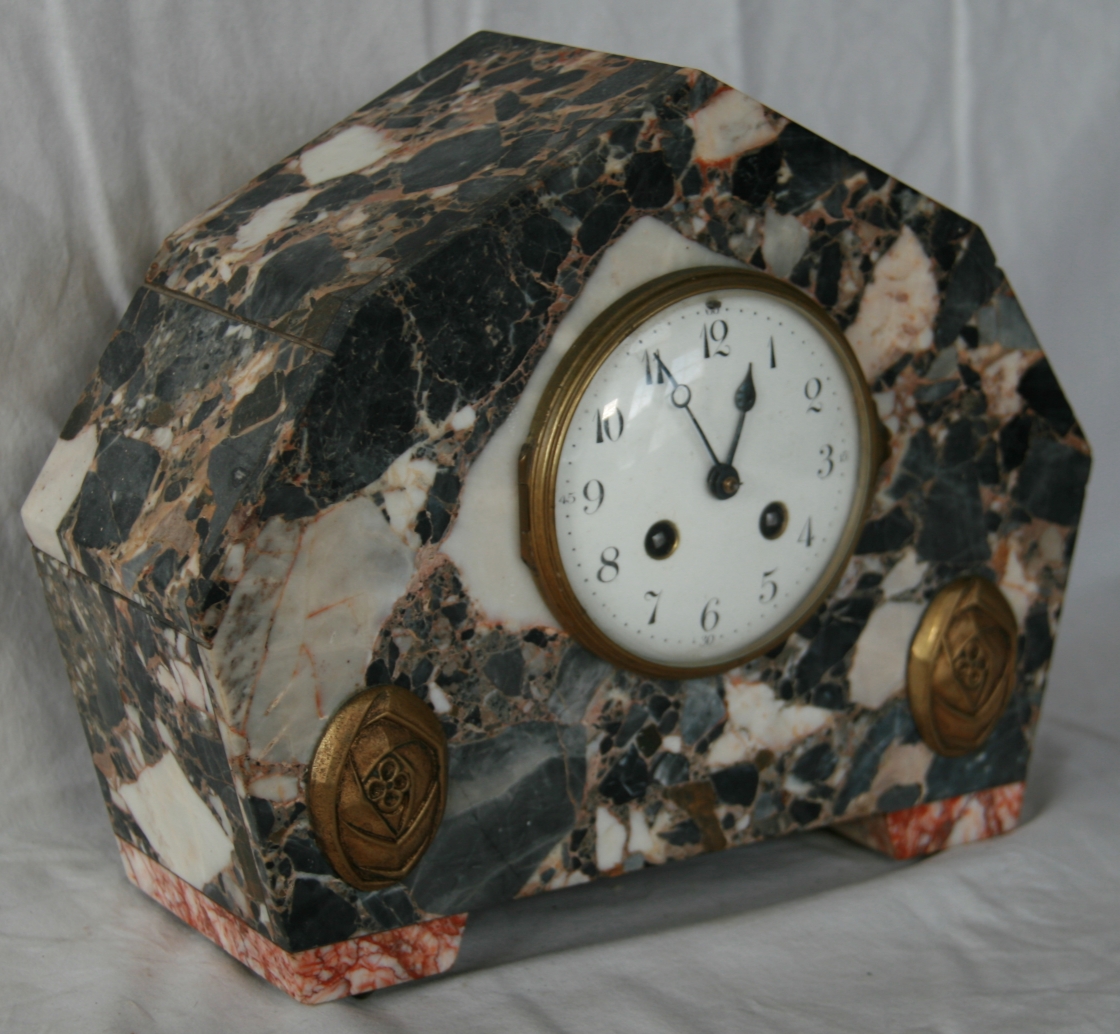 enlarge
Contact us with any questions and also if you would like shipping information