Cassburn Clock Repair Hospital

Miniature R Webster Caddy Top Walnut Bracket Clock - Ref No t0321

Price: $495.00Cdn

This miniature 18th century style walnut bracket clock was made in the late 1800s by R Webster of Queen Victoria Street London using a Swiss Burens top covered platform escapement movement. The movement is original and has been completely overhauled and restored to great working condition. The gorgeous walnut caddy top case with its carrying handle and gleaming brass finials is in good shape. It measures 5.5 inches by 4 inches by 10 inches high.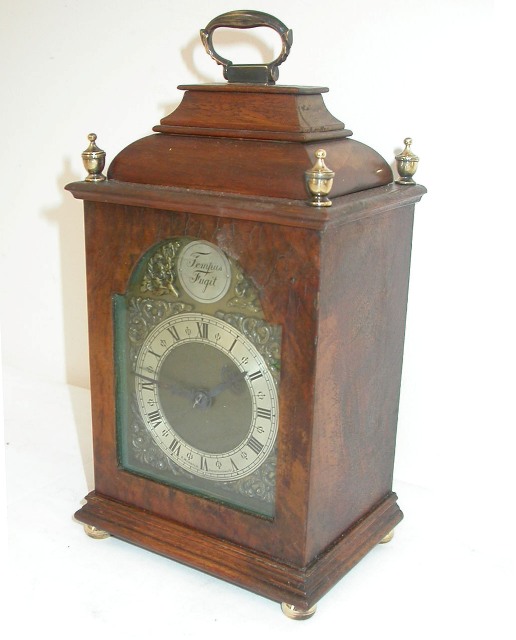 enlarge
enlarge
enlarge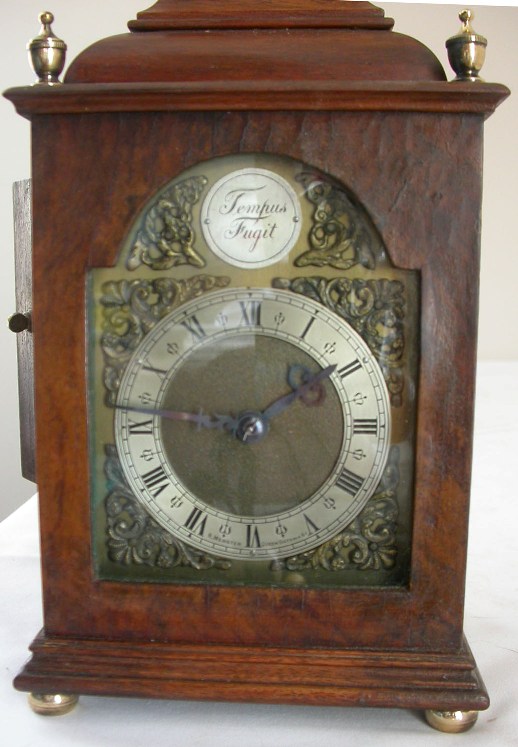 enlarge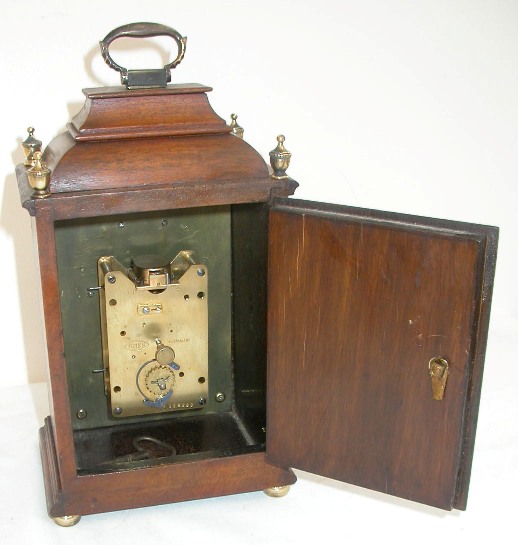 enlarge
enlarge
Contact us with any questions and also if you would like shipping information